Indiegogo Projects To Watch!
Today I wanted to take a moment to talk about a couple of independent movie projects on Indiegogo I've recently contributed to that are worth your attention. If they sound interesting to you, please help them out and send a few bucks their way!
Green – Indiegogo Link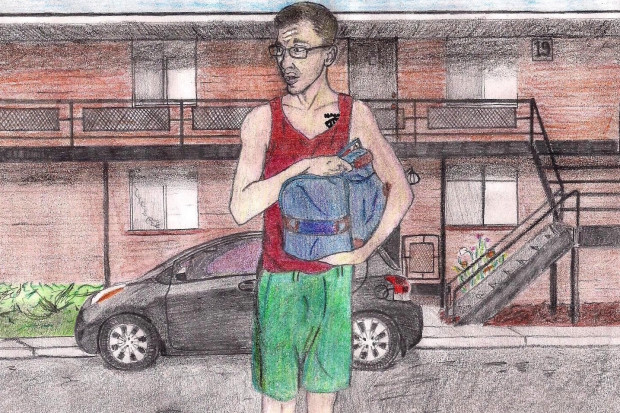 Director: Jamel Booth
Plot Outline: Meet Sal. He lives with his two best friends, Natalie and James. He's an all around upstanding citizen, whose biggest crime is an overdue library book. Sal lives a generally simple life, until an unexpected opportunity lands in his lap. He is forced to make the tough decision of determining what's right and what's wrong. But when a powerful figure steps out of the shadows, what began as a seemingly rewarding business venture soon ends in a tough final decision- sell or die.
Green is the debut feature film from Jamel Booth. Jamel's a friend from Chicago who was asking me about screenwriting & filmmaking from the day I met him, and I'm excited to see what he does with this project.
I Don't Recall – Indiegogo Link
Director: Jason W. Schaver
Plot Outline: I Don't Recall tells the story of Martin Corrigan, a mild mannered massage therapist in his mid 30s who is constantly being taken for granted by his parents, brother, his boss, and even his girlfriend.  After being the victim of a hit and run, Martin has temporary memory loss. During this time he gets to know his family as strangers and does not like them at all. Once his memory comes back, and seeing his family in this new light, Martin decides to fake amnesia to delay going back to his miserable life of being a chronic pushover.
I Don't Recall is the fourth feature film by Jason Schaver. I wrote about his first movie, The Truth About Average Guys, a few years ago (see that post here.) TTAAG was one of my inspirations for making Uncommon Law. It was a quality, funny movie produced on a shoestring budget, and it reassured me that, hell yes, I can do this. I've talked with Jason a little bit about this project, and he sounds pumped up about it. I know I'm looking forward to seeing it.